About The Book
"…perfectly captures the power of great friendship to imprint on our hearts and change the course of our lives." — Nicola Kraus, co-author of The Nanny Diaries
When destiny introduces art teacher Barbara Pearson to regionally renowned artist, teacher, and activist, Phyllis Bosco, Barbara's ordinary life transforms into a spectacular adventure.
Over decades of friendship, the two women celebrate and commiserate whatever comes their way. They make grand entrances at art shows, smoke cigarillos at weddings, and, with a cadre of like-minded women friends, dance at every opportunity.
Eventually, propelled by failed relationships with men and enchanted by visions of a future retirement spent together, the two friends purchase a house, replete with a ghost. But soon, evolving loyalties trample promises, and the friends drift apart—until tragedy strikes. Feathers at my Feet pays tribute to an enduring friendship that adapts to face unimaginable circumstances with humor and grace.
"I couldn't put it down."  — Hannah Palmer, Author of Flight Path
"Readers will find their story nearly impossible to put down, painted with the loving hand of recollection and connection steeped in cherished memories and adventures that conclude with no regrets." — Midwest Book Review
About The Author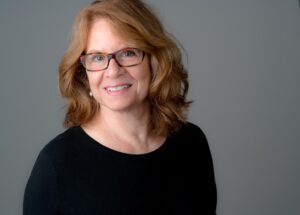 Barbara Pearson is a technical writer turned creative with degrees and experience in art, education, and instructional design. She has roots in New York City and Tallahassee, Florida. Currently, she resides in Midtown, Atlanta, making good use of a stack of spiral notebooks and a set of Winsor & Newton watercolor paints.
Product Details
Publisher: Indigo River Publishing (October 18, 2022)
Length: 148 pages
ISBN13: 9781954676305